Get Mobile Elevating Work Platforms (MEWP) Training with a 30-Day 100% Money-Back Guarantee!
Quick and Easy – In about one hour, your employees will enjoy comprehensive OSHA compliance up to date with new ANSI standards with our MEWP certification!
Save Time and Money – Forget about offsite training or expensive 3rd party instruction – with MEWPcertification.com, we have complete mobile elevating work platform training ready to go!
Online Convenience – our MEWP certification is available online, so your employees complete the training at their own convenience!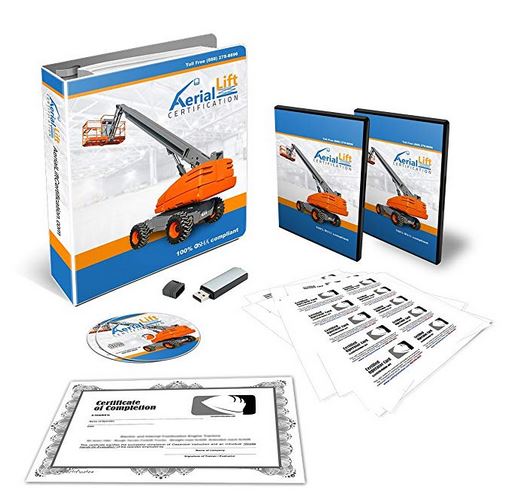 Ready to get your employees certified with aerial lift and scissor lift training? Ensure you're up to speed with the new ANSI standards (effective March 1, 2020) that impact OSHA safety guidelines for all mobile elevating work platforms!
Our MEWP Certification Courses:
MEWP Certification – Aerial Lift and Scissor Lift
$ 75.00
MEWP Certification – Aerial Lift and Scissor Lift – Spanish
$ 75.00
Fall Protection MEWP Certification
$ 75.00
Fall Protection MEWP Certification – Spanish
$ 75.00
Sign Up for Our Risk Free MEWP Certification Classes Today!
Register your company to get started
New ANSI Standards, Updated OSHA Guidelines: What Does it Mean for My Safety Program?
Are you ready to retrain your MEWP employees on the updated ANSI standards? Two particular guidelines, ANSI A92.22-2018 and A92.24-2018, completely change how employers should train employees on safety, maintenance and more.
Our certification keeps your safety program on track with all-new MEWP certification classes and training content. Let us handle all the updated legislation – automatically – with our training classes and exclusive MEWP certification! Sign up today, and ensure your company is 100% OSHA compliant! Don't take chances with your employees' safety! Give them the training they deserve – and is lawfully compliant – today!
After March 1, 2020, all existing training for mobile elevating work platforms is obsolete and outdated. Let MEWP Certification get you on track today to ensure full OSHA compliance!